About Us
Willy van Rooy is an established name in the fashion world. Willy's iconic and sophisticated style has been revered by fashion connoisseurs and celebrities alike throughout her career as a model and fashion designer. She is what we know to be true inspiration and artistry in fashion and all that is beauty, peace and love.

Willy van Rooy was born in The Hague, Holland, and attended the Academy of Fine Arts Fashion department in Rotterdam. Since her youngest age she has created her own fashion and style away from mainstream currents, making her own clothes and projecting her own personal and unique image.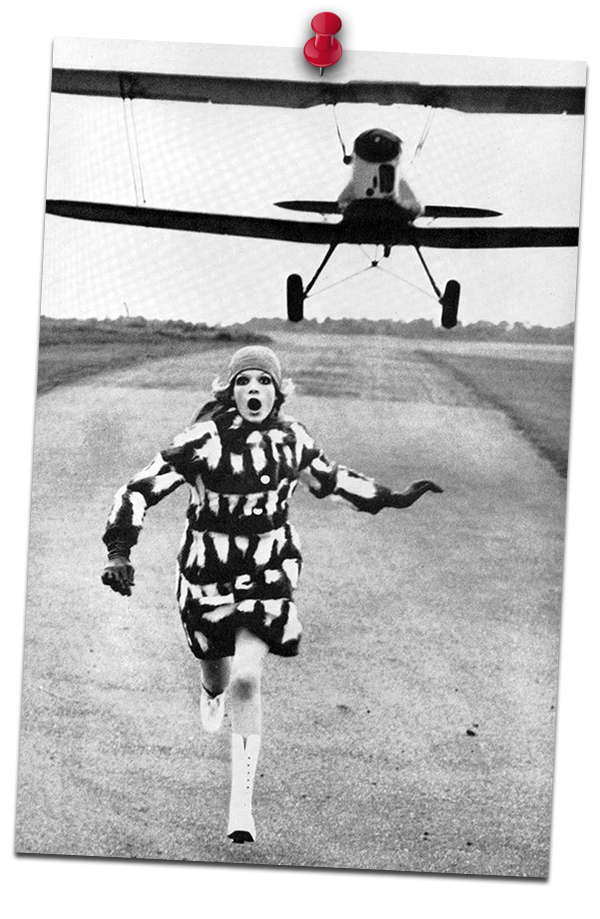 Willy photographed by Helmut Newton for British Vogue, 1967.
Admired for her striking personality and beauty she became a top model in London, Paris and NY, working with the best photographers such as Helmut Newton, David Bailey and James Moore, as well as doing runway shows for the most celebrated designers of the time.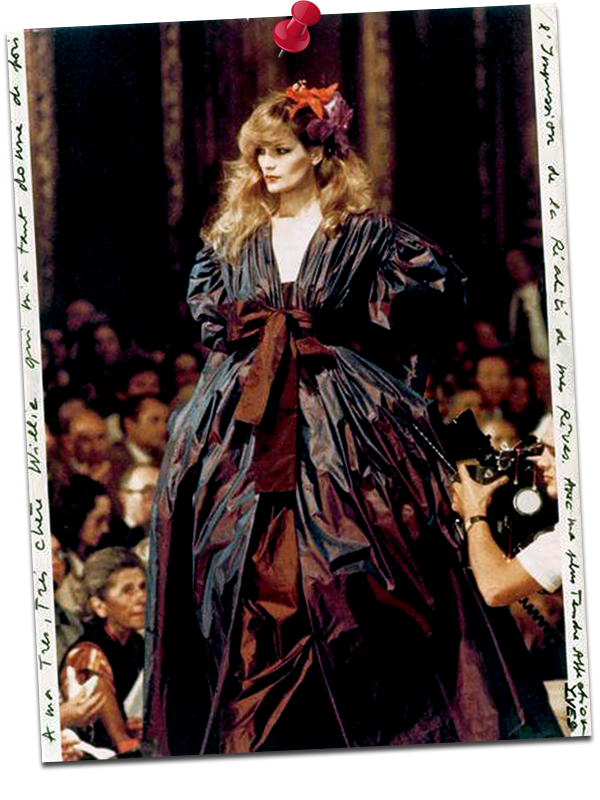 "To my very very dear Willy, who has so many times given me the impression of the reality of my dreams. With my most tender affection. Yves."
The natural step was to share her sense of fashion with others, and by the mid-seventies she designed and produced her famous Tunique Unique which took the fashion world by storm and was worn by the most stylish women of the day: Paloma Picasso, Loulou de la Falaise and Diana Vreeland to name a few. It was also in Paris that she started designing accessories for Yves Saint Laurent and Karl Lagerfeld.
Willy van Rooy shoe photographed by Irving Penn for Vogue, 1988.
She then moved to Spain where she designed and produced her own shoe line WILLY VAN ROOY for 10 years with great success, worn by show business luminaries and socialites alike, from Blondie, Cher and Madonna to the Duchess of York. A forever nomad, now in Los Angeles she continues to bring her sense of beauty to everything around her, be it a one-of-a kind accessory or a work of art.

Our goal is to bring this unique glamour to you... take your first step into the world of Willy van Rooy.